Workis is being developed to help find jobs by connecting with the most popular messengers such as Telegram and Facebook Messenger (coming soon).
Workis is designed not only for active job seekers, but also for working professionals looking for a career change.
Those who are employed or continuing their job search in a passive way normally follow a specific company or industry in order to not to miss a promotion or a better job environment. With Workis,  anyone can find a vacancy in practically industry.
Everyone wants to be efficient, and Workis gives you the edge you need to be efficient.
It allows you to:
1) use the messenger for a job search.  61% of human resources managers and recruiters in Uzbekistan named the Workis messengers "more effective than job search websites, emails or social network announcements." (The survey was conducted by the Telegram channel @trudmarket with 5125 subscribers.)
2) assess the qualification of a potential candidate.  Workis can check the skills of any candidate for a job vacancy. This saves employers time and energy and increases the quality of the potential job candidates. Simply add a test to the job vacancy, and Workis will help you "filter" out unqualified candidates.
3) upload a resume conveniently with the help of Workis or a template.
4) use various qualification tests to check the work proficiency and job skills that potential employers need.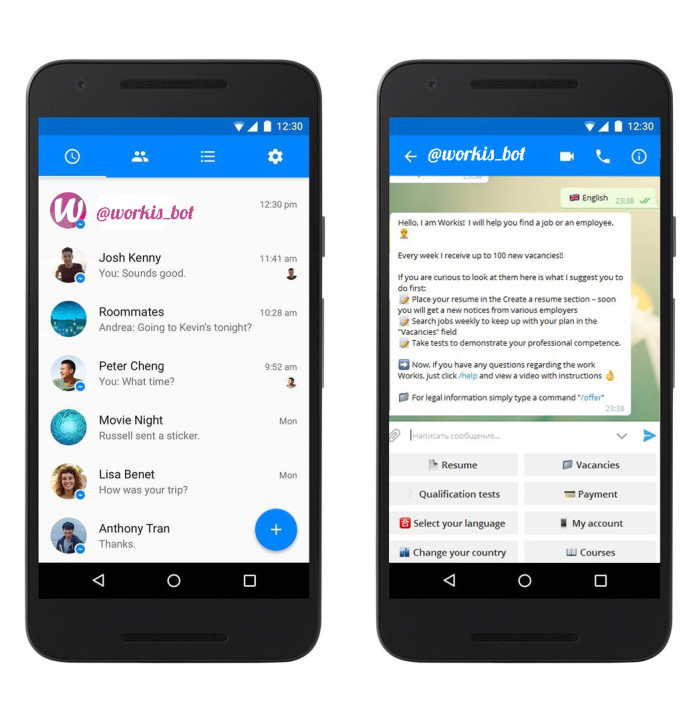 EMPOWER THE SEARCH FOR JOB CANDIDATES
There are a lot of smart solutions to help you select qualified candidates based on the information contained in job resumes. However, this sometimes is not enough to make the right decision. When hundreds of applications are received for one vacancy, it is not easy to make the best selection.
Workis can also help employers in this situation. Employers are able to assess the job seeker's competence and experience automatically.  The auto-testing function speeds up the pre-selection process because only competent job applicants will be selected. It's easy! Each vacancy can be applied after potential employees pass the test. Based on the test results, the employer decides whether the candidate is qualified or not.
WHY DO WE BELIEVE IN OUR PROJECT?
Today, our total users in Telegram exceed 15,000 active users including employers, job seekers, and recruiters.
What results have been achieved in 3 months?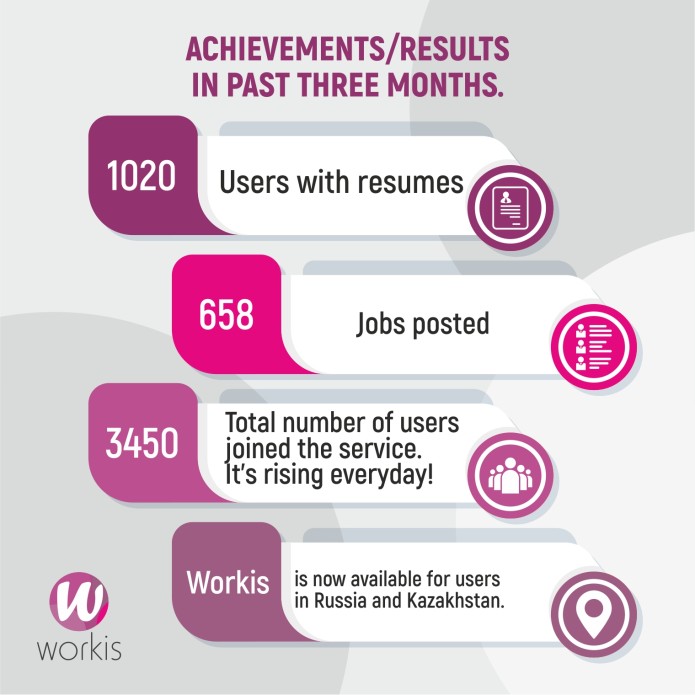 WHAT WILL WE SPEND YOUR DONATIONS ON?
We have a proposed budget of $55,000.  This budget will be divided as follows:
-  To connect the Workis platform to the Facebook messenger: 10%.
-  To create the web platform: 15%.
-  To market the product: 50%.
-  To build the Workis team: 25%.
If you are eager to support the Workis project, your donation is greatly appreciated.  Please donate by clicking on one of the following types of donations and receive the following benefits. 
Industry
Information Technology and Communication